Year Zero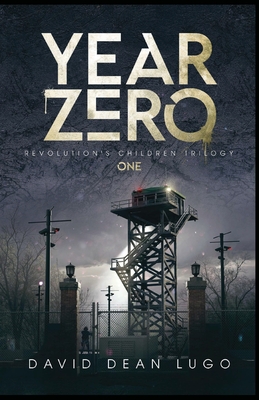 Year Zero
Out of Stock In Store (Available to Order)
In the near future, the Second American Revolution is over and a new nation of tyranny is unveiled.
It's been two years since the establishment of the brutal dictatorship The Incorporated Precincts of America along with its governing Board and CEO-and the death of the old America. Sixteen-year-old Joey Cryer has two missions: to keep their six-year-old sister, Julia, safe, and to not die.
Two years earlier, Joey's biggest concern was sitting at the right cafeteria table at his high school or if the girl they liked liked them back. Now, with violent protests breaking out in every city, attacks against immigrants, and the national crisis of the Capitol Event, young Joey must keep their vigilance in staying clear of the IPA's ever-watching Sons of Liberty-its ruthless police force-to avoid becoming "disappeared" with their little sister, the only family they have left.
Any thought, word, or action against The Corporation means self-destruction. It's no surprise to Joey that the high school bully, Harlan Grundy is a loyalist to the fascists, carrying out their dirty deeds to keep the community in check.
But when Joey finds they must ally with a betrayed Harlan to save their sister, can they trust their former enemy with their fates? Joey must risk it all to find out.
This first title in The Revolution's Children trilogy.
ISBN: 9798985769500
ISBN-10: 9798985769500
Publisher: Spinning Monkey Press
Publication Date: 05/31/2022 - 12:00am
On Sale: 05/31/2022 - 12:00am
Pages: 244
Language: English
Categories