The Talented Tenth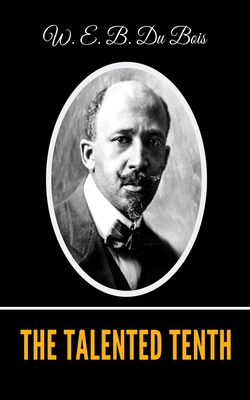 The Talented Tenth
Out of Stock In Store (Click to Order)
This item may not be available to order. Please call 617-566-6660 for more information.
Taken from "The Talented Tenth" written by W. E. B. Du Bois: The Negro race, like all races, is going to be saved by its exceptional men. The problem of education, then, among Negroes must first of all deal with the Talented Tenth; it is the problem of developing the Best of this race that they may guide the Mass away from the contamination and death of the Worst, in their own and other races. Now the training of men is a difficult and intricate task. Its technique is a matter for educational experts, but its object is for the vision of seers. If we make money the object of man-training, we shall develop money-makers but not necessarily men; if we make technical skill the object of education, we may possess artisans but not, in nature, men. Men we shall have only as we make manhood the object of the work of the schools-intelligence, broad sympathy, knowledge of the world that was and is, and of the relation of men to it-this is the curriculum of that Higher Education which must underlie true life. On this foundation we may build bread winning, skill of hand and quickness of brain, with never a fear lest the child and man mistake the means of living for the object of life.
ISBN: 9798697127506
ISBN-10: 9798697127506
Publisher: Independently Published
Publication Date: 10/13/2020 - 12:00am
On Sale: 10/13/2020 - 12:00am
Pages: 36
Language: English
Categories