Dream Team: Underworld Reformatory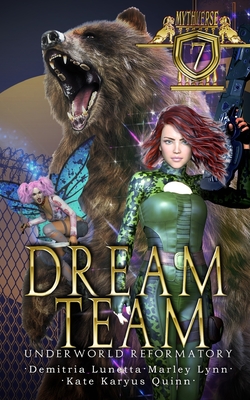 Dream Team: Underworld Reformatory
Sometimes thinking outside the box is a bad idea...especially if it's Pandora's Box.

I'm Mavis, cat-shifter and squad leader of the baddest group of paranormal prisoners in all the worlds. And I mean WORLDS. Plural.

A portal was recently opened to a whole new world by the name of Tartarus. I'm pretty sure it's not gonna become a hot vacation spot. Not when the creatures that live there are strong enough to kill gods. Anyone with any sense should stay far far away.

But that's never been my style.

Especially not when my sister is trapped there, along with her vampire boyfriend. I've got to reopen the portal, get them out, and then slam that portal closed before more monsters cross over.

It's a big job, but with the help of my team - a stoic bear shifter, a sugar-addicted fae-vamp hybrid, and a sexaholic incubus - we'll get it done...or leave my sister to burn in hell forever.

ISBN: 9798662683242
ISBN-10: 9798662683242
Publisher: Independently Published
Publication Date: 06/30/2020 - 12:00am
On Sale: 06/30/2020 - 12:00am
Pages: 232
Language: English
Categories