Forbidden Fruit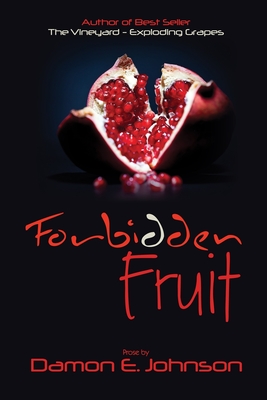 Forbidden Fruit
Out of Stock In Store (Click to Order)
This item may not be available to order. Please call 617-566-6660 for more information.
Love is universally accepted as the one thing that connects us all as humans. Be it an innocent feeling of admiration, or a deep passionate longing, love can often lead to lustful thoughts of desire. Vulnerable, we blindly pursue the urge that permeates our souls as we become entangled in a whirlwind of emotions where escape seems impossible. It is in this space that love becomes the Forbidden Fruit... sweet, and often times the thing we crave, but shouldn't. The feeling can be fleeting, yet when realized, the memory can last a lifetime. One taste and we may soon begin to realize that, in fact, we were the ones who were bitten. "And both our hunger and our appetite were satisfied with just one bite.
ISBN: 9798647465368
ISBN-10: 9798647465368
Publisher: Independently Published
Publication Date: 05/30/2020 - 12:00am
On Sale: 05/30/2020 - 12:00am
Pages: 90
Language: English
Categories