Behind The Blindfold: True fiction inspired by actual events which expose a bleak future without drastic action being taken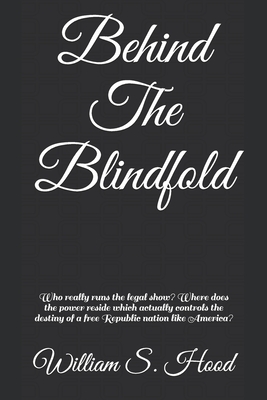 Behind The Blindfold: True fiction inspired by actual events which expose a bleak future without drastic action being taken
Out of Stock In Store (Click to Order)
This item may not be available to order. Please call 617-566-6660 for more information.
Large Print John Blanchard was a good, solid, proficient attorney. He had spent almost two decades establishing himself as a prosecutor in both state and federal courts and currently served as District Attorney for Sarasota County and the central west coast of Florida. He was known in the industrial offices of every corporation and manufacturing facility for his integrity and fairness. John Blanchard was a man to be trusted. Why would such a man go rogue in the criminal justice system he had helped defend and protect so vigilantly over his time serving as an attorney? Why would he violate the very laws he respected and revered all his adult life? If this new direction ended badly he would go to federal prison, lose everything he had worked to establish for himself, and everything he owned would disappear. His entire life would lay in ruin and his career as an attorney would be over.
ISBN: 9798559726687
ISBN-10: 9798559726687
Publisher: Independently Published
Publication Date: 11/06/2020 - 12:00am
On Sale: 11/06/2020 - 12:00am
Pages: 338
Language: English
Categories