Una conexión ilógica / Highly Illogical Behavior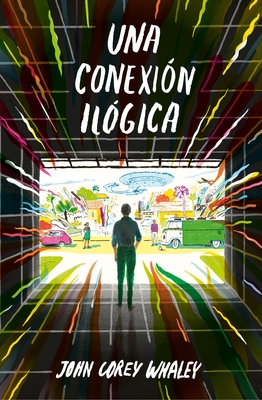 Una conexión ilógica / Highly Illogical Behavior
Backordered
Solomon tiene dieciséis años y lleva tres sin salir de casa. Es agorafóbico, y ya le va bien. En cambio, Lisa está dispuesta todo para entrar en una de las mejores Facultades de Psicología del país, y "arreglar" a Sol es justo lo que necesita para conseguirlo, lo quiera él o no. Una conexión ilógica es una emotiva historia sobre cómo nos enfrentamos a nuestros miedos... Aunque sea contra todo sentido común.
Solomon es muy fan de Star Trek y se ha embarcado en su propia misión, que dura ya tres años, dos meses y un día. La última frontera para él parece ser el umbral de su casa y la agorafobia lo mantiene encerrado en ella. Aunque Solomon está más que satisfecho siendo el rey de la casa, con el pijama como uniforme y sus padres ausentes casi todo el día. Pero todo cambiará cuando conozca a Lisa. Su sueño es conseguir plaza en la segunda mejor Facultad de Psicología del país (está siendo realista, por eso es la segunda). Está muy segura de sí misma y, junto con su encantador novio Clark, intentará cambiar la vida de Sol. Su amistad será mucho más íntima de lo que esperaban. Pero¿qué sucederá cuando Sol descubra los planes de Lisa? Divertida y emocionante, Una conexión ilógica aborda las distintas maneras en que nos escondemos del mundo, y cómo el amor, la tragedia y la necesidad de conectar pueden ser aquello que nos despierte de nuevo.
ENGLISH DESCRIPTION
Teen and adult fans of All The Bright Places, Me and Earl and the Dying Girl, and Everything, Everything will adore this quirky story of coming-of-age, coming out, friendship, love...and agoraphobia.
Sixteen-year-old Solomon is agoraphobic. He hasn't left the house in three years, which is fine by him. Ambitious Lisa desperately wants to get into the second-best psychology program for college (she's being realistic). But how can she prove she deserves a spot there? Solomon is the answer. Determined to "fix" Sol, Lisa thrusts herself into his life, sitting through Star Trek marathons with him and introducing him to her charming boyfriend Clark. Soon, all three teens are far closer than they thought they'd be, and when their walls fall down, their friendships threaten to collapse, as well. A hilarious and heartwarming coming-of-age perfect for readers of Matthew Quick and Rainbow Rowell, Highly Illogical Behavior showcases the different ways we hide ourselves from the world—and how love, tragedy, and the need for connection may be the only things to bring us back into the light.
John Corey Whaley creció en una pequeña ciudad de Springhill, Luisiana, donde aprendió a ser sarcástico y a contar historias. Ahora vive en Newport Beach, California. Su primera novela, Where Things Come Back, ganó el Premio Printz y el Morris en 2012. Su segunda obra, Noggin, fue finalista del National Book Award de 2014.