El fundamentalista reticente / The Reluctant Fundamentalist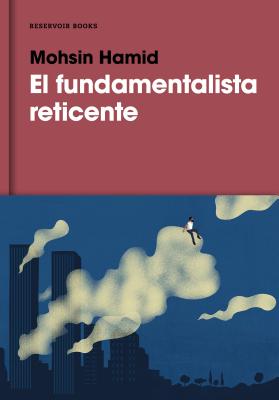 El fundamentalista reticente / The Reluctant Fundamentalist
Unavailable
Un profundo retrato del camino que lleva a un inmigrante del sueño americano a la disidencia pakistaní. Una novela con una sólida posición ética que nos hace plantearnos en qué mundo queremos vivir.

En un bullicioso mercado de Lahore, Changez le explica a un desconocido de Estados Unidos cómo él mismo encarnó el sueño americano: dejó Pakistán, estudió en Princeton y trabajó como asesor financiero en Nueva York. Instalado en la élite, acostumbrado a pasear del brazo de la bella Erica por los mejores restaurantes, todo cambió con el 11-S. Su idilio americano se desmoronó con las torres gemelas. Sin trabajo, se dejó crecer la barba mientras veía cómo su país de acogida utilizaba su país de origen como peón en una guerra donde la muerte se aliaba con el mercado capitalista.

Con la fluidez de un thriller y la profundidad de un tratado político, Hamid demuestra en este monólogo que la violencia no nace por combustión espontánea, sino que llega al final de un goteo de sospechas, torturas y bombardeos.

ENGLISH DESCRIPTION

Now a major motion picture
Short-listed for the Man Booker Prize
A New York Times bestseller
A Washington Post and San Francisco Chronicle Best Book of the Year
A New York Times Notable Book

"Extreme times call for extreme reactions, extreme writing. Hamid has done something extraordinary with this novel."—Washington Post
 
"One of those achingly assured novels that makes you happy to be a reader."—Junot Diaz

"Brief, charming, and quietly furious . . . a resounding success."—Village Voice 

At a café table in Lahore, a bearded Pakistani man converses with an uneasy American stranger. As dusk deepens to night, he begins the tale that has brought them to this fateful encounter . . .

Changez is living an immigrant's dream of America. At the top of his class at Princeton, he is snapped up by an elite valuation firm. He thrives on the energy of New York, and his budding romance with elegant, beautiful Erica promises entry into Manhattan society at the same exalted level once occupied by his own family back in Lahore. But in the wake of September 11, Changez finds his position in his adopted city suddenly overturned, and his relationship with Erica shifting. And Changez's own identity is in seismic shift as well, unearthing allegiances more fundamental than money, power, and maybe even love.




Mohsin Hamid es autor de las novelas Humo de mariposa (2000), El fundamentalista reticente (2007), Cómo hacerse asquerosamente rico en el Asia emergente (2013) y Bienvenidos a Occidente (2017), así como de un libro de ensayos, Discontent and Its Civilizations (2014). Sus obras han sido best sellers internacionales, adaptadas al cine, finalistas del Man Booker Prize, galardonadas con diversos premios internacionales, y traducidas a treinta y cinco idiomas. Nacido en Lahore (Pakistán), Mohsin Hamid ha pasado media vida allí y el resto entre Londres, Nueva York y California.
ISBN: 9788417125622
ISBN-10: 9788417125622
Publisher: Reservoir Books
Publication Date: 10/23/2018 - 12:00am
On Sale: 10/23/2018 - 12:00am
Pages: 160
Language: Spanish
Categories