Aplicación Móvil para el Apoyo del Control de Arduino en Domótica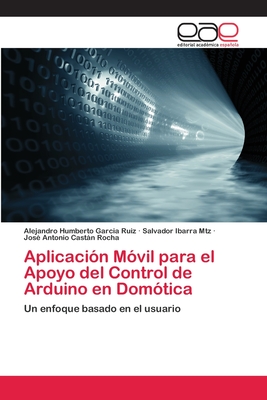 Aplicación Móvil para el Apoyo del Control de Arduino en Domótica
Out of Stock In Store (Click to Order)
This item may not be available to order. Please call 617-566-6660 for more information.
En la actualidad la tecnolog a mantiene un acelerado ritmo de desarrollo, lo cual hace dif cil imaginar c mo ser a la vida sin su aplicaci n, debido a que nos hemos convertido en dependientes de la misma, sino completamente, si en gran medida. Es tal el avance tecnol gico, que ya existe la posibilidad de automatizar nuestra propia casa para que realice una gran cantidad de tareas, que, en el pasado, ni siquiera nos hubi ramos imaginado.No obstante, existe una gran cantidad de personas que no realizan esta clase de actividades, principalmente por lo costoso de inversi n que esto representa. Es en ese sentido, este libro presenta un modelo conjunto con la tecnolog a Arduino, en el desarrollo de una aplicaci n m vil, capaz de funcionar en dispositivos m viles que cuenten con el sistema operativo Android, todo ello con la finalidad de demostrar que el automatizar una casa, hoy en d a ya no es m's una limitante y que cualquiera que as dese hacerlo y sobre todo no sea resistente al cambio, pueda aventurarse a disfrutar de esta tecnolog a que seguramente brindar un mayor confort y seguridad en el d a a d a de todos nosotros.
ISBN: 9786202115193
ISBN-10: 9786202115193
Publisher: Editorial Academica Espanola
Publication Date: 03/14/2018 - 12:00am
On Sale: 10/12/2020 - 12:00am
Pages: 100
Language: Spanish
Categories