Harry Potter and the Sorcerer's Stone: Minalima Edition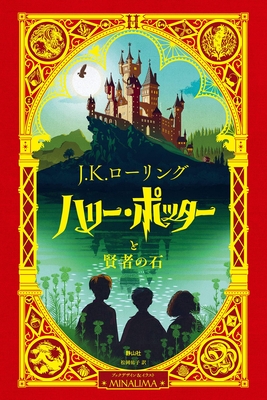 Harry Potter and the Sorcerer's Stone: Minalima Edition
by Abby
Fri, 05/29/2020 - 1:27pm
This book gets a place of honor (despite the fact that it doesn't need a recommendation), because it has transcended age boundaries more than any other book I've read. My parents started reading it aloud to my brother and I when we were in elementary school, all clustered together on a couch or spread out across the living room. They did voices, they did gestures, they passed the book back and forth so the other could drink some coffee.
From A Bookseller Through the Ages
I don't have a particularly strong memory, but that is one that has stuck with me to this day. My family continued to read or listen to the series together until the end. So if you're looking for a story that functions perfectly as a read aloud, this may be your pick—both the books and the audiobooks are lovely (check out Libro.fm for the audio).
ISBN: 9784863895669
ISBN-10: 9784863895669
Publisher: Seizansha
Publication Date: 10/22/2020 - 12:00am
On Sale: 10/22/2020 - 12:00am
Language: Japanese
Categories