Indian Sketches: Taken during a U.S. expedition to make treaties with the Pawnee and other tribes of American Indians in 1833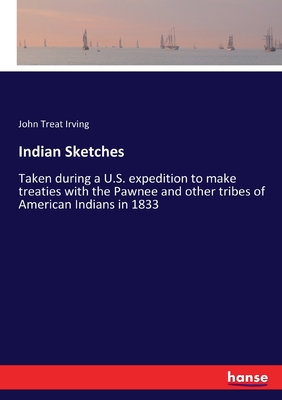 Indian Sketches: Taken during a U.S. expedition to make treaties with the Pawnee and other tribes of American Indians in 1833
Out of Stock In Store (Click to Order)
This item may not be available to order. Please call 617-566-6660 for more information.
Indian Sketches - Taken during a U.S. expedition to make treaties with the Pawnee and other tribes of American Indians in 1833 is an unchanged, high-quality reprint of the original edition of 1888. Hansebooks is editor of the literature on different topic areas such as research and science, travel and expeditions, cooking and nutrition, medicine, and other genres. As a publisher we focus on the preservation of historical literature. Many works of historical writers and scientists are available today as antiques only. Hansebooks newly publishes these books and contributes to the preservation of literature which has become rare and historical knowledge for the future.
ISBN: 9783337304232
ISBN-10: 9783337304232
Publisher: Hansebooks
Publication Date: 12/16/2020 - 12:00am
On Sale: 12/18/2020 - 12:00am
Pages: 380
Language: English
Categories