L'échiquier des égarés: Tome 2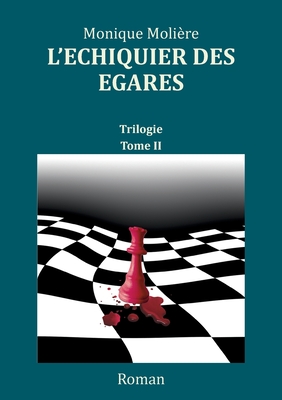 L'échiquier des égarés: Tome 2
Out of Stock In Store (Click to Order)
This item may not be available to order. Please call 617-566-6660 for more information.
Janvier 1910. Dans un Paris en proie aux inondations, Nicolas Koulinov d couvre le corps de son parrain Sergue Belevski. Ce meurtre incompr hensible le propulse dans les profondeurs occultes d'une folle aventure. A Sarajevo, le colonel Dragutin Dimitrijevic orchestre "La Main Noire" pour lib rer la Bosnie-Herz govine de l'emprise austro-hongroise. Le fam lique Gavrilo Princip entend bien participer la redistribution des cartes. Dans l'ombre d liquescente de J rusalem, le Grand Ma tre Ca nite manipule son canevas. Au solstice d' t , les 666 ans seront r volus... A la veille de la premi re Guerre mondiale, des arch ologues font une dangereuse d couverte, l'Evangile de Judas: la guerre entre le Bien et le Mal reprend de plus belle.... Apr's "Blasph me", "L' chiquier des gar s" est le deuxi me volet d'une trilogie qui brosse une fresque magistrale, m lant avec brio thriller sot rique et grande histoire.
ISBN: 9782322251889
ISBN-10: 9782322251889
Publisher: Books on Demand
Publication Date: 03/04/2021 - 12:00am
On Sale: 03/06/2021 - 12:00am
Pages: 292
Language: French
Categories