The Gentle + Classical Preschool: Level 1 (Ages 2-4)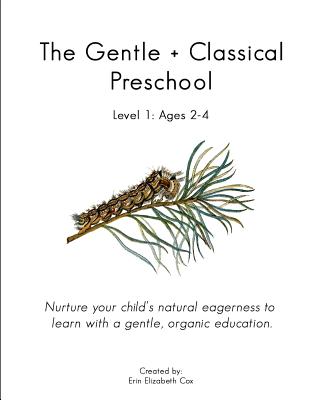 The Gentle + Classical Preschool: Level 1 (Ages 2-4)
Order Online (Out of Stock In Store)
PRIOR TO PURCHASING, PLEASE GO TO WWW.GENTLECLASSICAL.COM TO LEARN ABOUT THIS PROGRAM AND DOWNLOAD THIS EXACT GUIDE FREE IN PDF FORMAT.
The Gentle + Classical Preschool Level 1 is an eclectic homeschool curriculum for your 2-4yr old child that gently blends the philosophies and methods from Charlotte Mason, classical education, and Montessori.
This program was designed to give order and rhythm to your day, naturally integrating learning and intentionality into your time with your little one. It consists of 26 units and covers the following topics:
Health and Safety
Catechism
Scripture
Science
Math
Social Studies and more
Do you want to "do school" with your preschooler but Pinterest has you feeling overwhelmed?
Do you want a program that's natural, intuitive, and gentle?
Are you looking for a curriculum that integrates easily into your already busy day with minimal prep?
How about a program that lays a strong foundation in Christ?
Do you want your little students to have memory work like your big students? But stuff they can understand and pronounce?
Do you work but still want to have some educational time in your day with your little one?
Important Notes:
You CAN download this Curriculum Guide in FREE, PDF format at www.GentleClassical.com
The images included in some reviews below are products from the Gentle + Classical Level 1 Bundle which is a separate purchase, available at www.GentleClassical.com The Memory Statement Cards pictured in review images ARE NOT INCLUDED WITH THIS GUIDE PURCHASE.
This Amazon listing is a TEACHER'S/Curriculum GUIDE ONLY.
This guide does not contain specific books for every single unit (as it leaves those choices open to Mom) BUT a book list is included in the optional bundle mentioned above.
ISBN: 9781987438444
ISBN-10: 9781987438444
Publisher: Createspace Independent Publishing Platform
Publication Date: 04/20/2018 - 12:00am
On Sale: 04/20/2018 - 12:00am
Pages: 84
Language: English
Categories