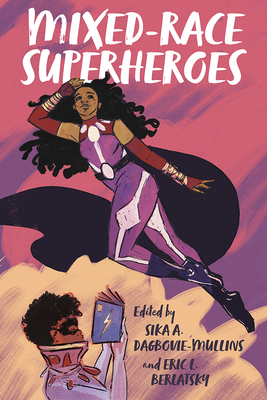 Mixed-Race Superheroes
Editor Sika A. Dagbovie-Mullins ,
Eric L. Berlatsky ,
Contributions by Eric L. Berlatsky ,
Gregory T. Carter ,
Chris Gavaler ,
Chris Koenig-Woodyard ,
Nicholas E. Miller ,
Isabel Molina-Guzman ,
Jorge J. Santos ,
Kwasu David Tembo ,
Sika A. Dagbovie-Mullins ,
Corrine Esther Collins ,
Jasmine Mitchell ,
Adrienne Resha
Pre-Order (Not Yet Available)
Mixed-Race Superheroes examines representations of racial mixedness, literal, metaphorical, and symbolic, that take on, challenge, or complicate the stereotypes and romanticization of mixed-race identities and the idea of the superhero. Racial mixedness has long been associated with weakness, abnormality, impurity, transgression, shame, and various pathologies on the one hand, while also ironically connoting genetic superiority, exceptional beauty/physicality and unique potential. In contemporary discussions, this romanticization of racial mixedness is linked to the idea of the mixed-race individual as a kind of savior figure who has unique abilities to free us from racial tensions and divisions. While racial mixedness is now sometimes viewed as a superpower in itself, the origins of superhero stories are much more substantively rooted in the opposed rhetoric and practice of racial purity and white supremacy. In short, racial mixedness and superheroes are both historically and currently linked.
Sika Dagbovie-Mullins is an Associate Professor of English in the Department of English at Florida Atlantic University. She is author of Crossing B(l)ack: Mixed Race Identity in Modern American Fiction and Culture.

Eric Berlatsky is Associate Dean of Graduate Studies, Director of the Comparatives Studies Ph.D. Program and Professor of English at Florida Atlantic University. He is the author of The Real, the True, and the Told: Postmodern Historical Narrative and the Ethics of Representation and editor of Alan Moore: Conversations.