Queer Objects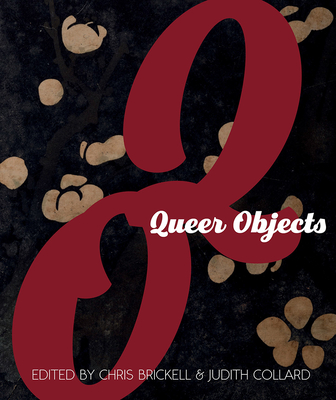 Queer Objects
Editor Chris Brickell ,
Judith Collard ,
Contributions by Richard Bruce Parkinson ,
Paerau Warbrick ,
Dino Hodge ,
Helen Pausacker ,
Jeffrey Vaughan ,
Greg Minissale ,
Ben Anderson-Nathe ,
Carina Pasquesi ,
Rachel Hope Cleves ,
Tirza True Latimer ,
Tim Roberts ,
Loren Britton ,
Lukasz Szulc ,
Margo Hobbs ,
Barry Reay ,
Erica Rand ,
John Howard ,
Peter Sherlock ,
Neil Bartlett ,
Jane Trengove ,
Amanda Littauer ,
Diane Johns ,
Katsuhiko Suganuma ,
Heike Bauer ,
Bev Roberts ,
Matt Cook ,
Christopher Castiglia ,
Christopher Reed ,
Robert Mills ,
Robert Aldrich ,
Graham Willett ,
Peter Wells ,
Jo Campbell ,
Elise Chenier ,
Wayne Murdoch ,
Kate Davison ,
Shirleene Robinson ,
Timothy Willem Jones ,
Melissa M. Wilcox ,
Katherine A. Hermes ,
James Burford ,
Kath Khangpiboon ,
Jutathorn Pravattiyagul ,
Nikki Sullivan ,
Craig Middleton ,
Nadia Gush ,
Reina Lewis ,
Marcus Bunyan ,
Yorick Smaal ,
Daniel Brandl-Beck ,
Alison Oram ,
Philip Hughes ,
Simon Clay
Unavailable
Queer lives give rise to a vast array of objects: the things we fill our houses with, the gifts we share with our friends, the commodities we consume at work and at play, the clothes and accessories we wear, various reminders of state power, as well as the analogue and digital technologies we use to communicate with one another. But what makes an object queer?

The sixty-three chapters in Queer Objects consider this question in relation to lesbian, gay and transgender communities across time, cultures, and space. In this unique international collaboration, well-known and newer writers traverse world history to write about fabulous, captivating, and transgressive items ranging from ancient Egyptian tomb paintings and Roman artefacts to political placards, snapshots, sex toys, and the smartphone.
 
Chris Brickell is a professor of gender studies at the University of Otago in Dunedin, New Zealand. His books include Mates and Lovers: A History of Gay New Zealand, Manly Affections: The Photographs of Robert Gant, 1885–1915, and Teenagers: The Rise of Youth Culture.

Judith Collard is a senior lecturer in the department of history and art history at the University of Otago in Dunedin, New Zealand.
 
ISBN: 9781978801707
ISBN-10: 9781978801707
Publisher: Rutgers University Press
Publication Date: 12/20/2019 - 12:00am
On Sale: 12/20/2019 - 12:00am
Pages: 250
Language: English
Categories
Social Science / LGBT Studies / Gay Studies