Anne of Green Gables (Classic Adventures)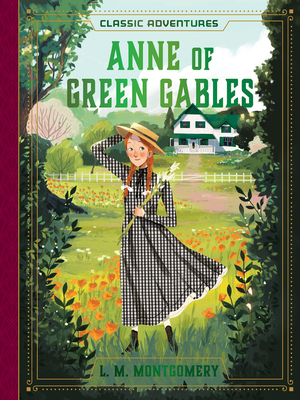 Anne of Green Gables (Classic Adventures)
Pre-Order (Not Yet Published)
Explore the verdant world of Green Gables with Anne Shirley as she embarks on an adventure to find friendship and home, now written with young readers in mind
When Marilla and Matthew Cuthbert adopt a young orphan to help around the farm, they expect a boy to arrive. But nothing could prepare the siblings for young Anne Shirley at Green Gables Free-spirited, passionate, and red-headed, Anne brings joy--and a bit of mischief--into the Cuthberts' lives.
Follow along on Anne's many escapades as she makes friends, helps on the farm, and struggles with her rambunctious nature, all while proving to Marilla and Matthew she belongs with them at Green Gables
With foil on the cover and fresh full-color art from Jamie Green, this adaptation of L.M. Montgomery's Anne of Green Gables promises to be an exciting first chapter book for every new reader.
From Starry Forest Books, Classic Adventures pairs vivid full-color illustrations with simplified text to bring action-packed adaptations of favorite classics to early readers.
ISBN: 9781946260253
ISBN-10: 9781946260253
Publisher: Starry Forest Books
Publication Date: 09/28/2021 - 12:00am
On Sale: 04/20/2021 - 12:00am
Pages: 64
Language: English
Categories