Seaweed: Nature's Secret to Balancing Your Metabolism, Preventing Disease, and Revitalizing Body & Mind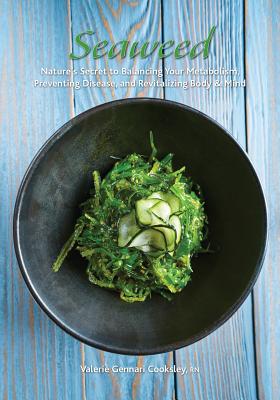 Seaweed: Nature's Secret to Balancing Your Metabolism, Preventing Disease, and Revitalizing Body & Mind
Out of Stock In Store (Click to Order)
This item may not be available to order. Please call 617-566-6660 for more information.
This ambitious work is comprised of five books in one - a health reference manual, nutrition resource, sea vegetable cookbook, bath and body how-to book, and an ocean forager's guide.
Discover the healthful benefits of seaweed --- vegetables of the sea and earth's most abundant, nutritionally complete, and mineral-rich whole food. By eating, applying and soaking in it, you can help prevent and improve more than 100 ailments, including: Heart disease, Diabetes, Obesity, Hypothyroidism, Cancer, Depression, Aging Skin and Hair Loss.
You will look and feel healthier if you add even a small amount of seaweed --- fresh, dried, or in capsule form ---to your daily routine. Included are more than 75 recipes for delicious meals (including many for the seaweed-wary) and do-it-yourself spa treatments; Advice for finding, storing, and using seaweed for specific ills; and much more. It's the simplest, most natural way to renew and protect your health.
ISBN: 9781941904015
ISBN-10: 9781941904015
Publisher: Floramed Publishing
Publication Date: 09/01/2018 - 12:00am
On Sale: 09/01/2018 - 12:00am
Pages: 214
Language: English
Categories