Lucky Peach Issue 21: The Los Angeles Issue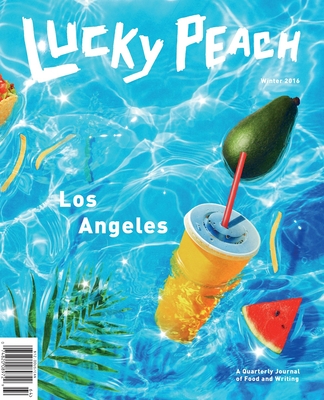 Lucky Peach Issue 21: The Los Angeles Issue
Lucky Peach is a quarterly journal of food and writing. Each issue focuses on a single theme, and explores that theme through essays, art, photography, and recipes.
The theme for
Lucky Peach's
21st issue is Los Angeles.
David Chang is the chef and founder of Momofuku, which includes award-winning restaurants in New York City, Sydney, and Toronto. He has been honored as a Time 100 and a Fortune 40 Under 40, and he was named a GQ Man of the Year. He lives in New York City. Peter Meehan is a former New York Times restaurant columnist. His writing has appeared in many foreign and domestic magazines, and he has coauthored a handful of books, including the bestselling Momofuku cookbook. He lives in New York City. Chris Ying was the publisher of McSweeney's before he assumed the role of editor in chief of Lucky Peach. He is the coauthor of Ivan Ramen and of the Mission Chinese Food cookbook. He lives in San Francisco.