The Power Meter Handbook: A User's Guide for Cyclists and Triathletes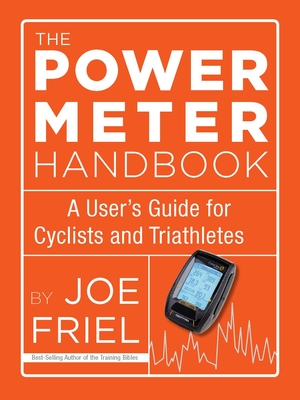 The Power Meter Handbook: A User's Guide for Cyclists and Triathletes
Out of Stock In Store
In The Power Meter Handbook, Joe Friel offers cyclists and triathletes a simple user's guide to using a power meter for big performance gains.
In simple language, the most trusted coach in endurance sports makes understanding a power meter easy, no advanced degrees or tech savvy required.
Cyclists and triathletes will master the basics to reveal how powerful they are. Focusing on their most important data, they'll discover hidden power, refine their pacing, and find out how many matches they can burn on any given day.
Once they understand the fundamentals, Friel will show how to apply his proven training approach to gain big performance in road races, time trials, triathlons, and century rides.
With The Power Meter Handbook, riders will:
Precisely match their training to their race season
Push their limits step by step
Track fitness changes--reliably and accurately
Peak predictably for key events
Vastly improve training efficiency
Power meters aren't just for the pros or racers anymore. Now The Power Meter Handbook makes it easy for any cyclist or triathlete to find new speed with cycling's most advanced gear.
Joe Friel is the most trusted endurance sports coach in the world. He is the best-selling author of "The Triathlete's Training Bible," "The Cyclist's Training Bible," "Fast After 50," "Going Long," "Your Best Triathlon," "The Power Meter Handbook," and "Your First Triathlon." His TrainingBible Coaching service is one of the most successful and respected in endurance sports.Joe has trained endurance athletes since 1980, including national champions, world championship contenders, and Olympic athletes in triathlon, duathlon, road cycling, and mountain biking. He is an elite-certified USA Triathlon and USA Cycling coach and holds a master's degree in exercise science. He conducts training and racing seminars around the world and provides consulting services for corporations in the fitness industry. He has also been active in business as the founder of Ultrafit, an association of coaching businesses; TrainingPeaks, a web-based software company; and TrainingBible Coaching.
ISBN: 9781934030950
ISBN-10: 9781934030950
Publisher: VeloPress
Publication Date: 09/01/2012 - 12:00am
On Sale: 09/01/2012 - 12:00am
Pages: 240
Language: English
Categories