Anti-Racism Race, Racism, Racists & You: An Introduction to Racism Education for; Kids, Teenagers, Adults & Parents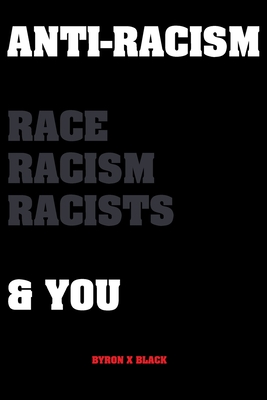 Anti-Racism Race, Racism, Racists & You: An Introduction to Racism Education for; Kids, Teenagers, Adults & Parents
Out of Stock In Store (Available to Order)
Are you sick with seeing Racism?
Can you imagine solutions to a Racist world?
Now is the time to educate our children, friends and family to building a non-racist future for all.
Byron X Black is a lead psychological and historical expert, specialising with black African American clients he is a leading mindset coach and confidence speaker and business mentor at mindset mastership.
In this book you will learn:
What is Race
The history of racism Slavery & Anti-Semitism
White Privilege
Racism & Classism
Model Minority Myth
Although the book goes deep into how we think about race and racism, it's an straightforward step-by-step read. In this book you will discover an overall education of racism in culture, politics and society, with a hope to make changes.
Make a better equal future for us all.
Hope not hate.