The Shirley Sherwood Collection: Modern Masterpieces of Botanical Art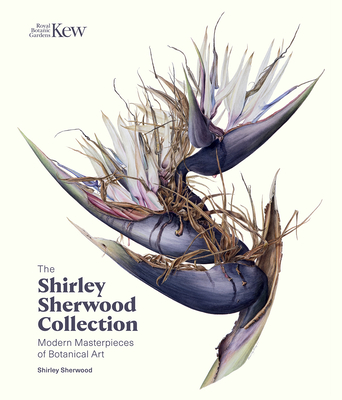 The Shirley Sherwood Collection: Modern Masterpieces of Botanical Art
Out of Stock In Store (Available to Order)
This book is a celebration of the Shirley Sherwood Collection of contemporary botanical art, considered the most important private collection of its kind in the world. The Shirley Sherwood Gallery of botanical Art at the Royal Botanic Gardens, Kew, was the first public gallery in the world dedicated to botanical art. Sherwood has traveled the world for more than thirty years, and her passion for plants has been reflected in the thousands of artworks she has collected around the globe. This book is a fitting tribute to that passion and to the incredible artists who share a love for botanical art.

Showcasing the beauty and diversity of the collection, this book features 265 botanical paintings by 144 artists from 36 countries. The paintings are arranged in chapters by geographical origin of the artists, and each artwork is beautifully reproduced. Beyond the British Isles, the collection boasts impressive and varied paintings from the United States, Japan, Thailand, Brazil, Australia, Russia, and South Africa. In addition to showcasing works from around the world, the collection also spans the many mediums that can be used to create botanical art, including watercolor, pen and ink, oils, and diamond point etching on paper, vellum, glass, and canvas.

Sherwood's first acquisition was of an orchid. Three decades later, in 2018, the one thousandth painting was added to the collection, a pocket handkerchief tree by Coral Guest. To mark this monumental milestone, the book features a special chapter about this painting that details how it was initiated and added to the collection.

This book accompanies the exhibition of the same name showing in the Shirley Sherwood Gallery at Kew from November 2019–March 2020.
Shirley Sherwood trained as a botanist at The University of Oxford. Since 1990 she has built one of the most important private contemporary botanical art collections in the world, comprising more than one thousand works by more than three hundred artists from thirty-six countries.
ISBN: 9781842466933
ISBN-10: 9781842466933
Publisher: Royal Botanic Gardens, Kew
Publication Date: 03/12/2020 - 12:00am
On Sale: 03/12/2020 - 12:00am
Pages: 320
Categories
Art / Subjects & Themes / Plants & Animals