Roxy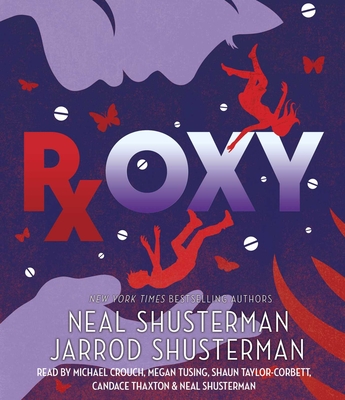 Roxy
Pre-Order (Not Yet Published)
From the team that brought you the New York Times bestselling Dry comes a riveting new thriller that explores the opioid crisis.​

The freeway is coming.

It will cut the neighborhood in two. Construction has already started, pushing toward this corridor of condemned houses and cracked concrete with the momentum of the inevitable. Yet there you are, in the fifth house on the left, fighting for your life.

Ramey, I.

The victim of the bet between two manufactured gods, Roxy and Addison—Roxicodone and Adderall, the low-level cronies of more illustrious bosses, who more than anything else want to prove their own lethality. The wager—a contest to see who can induce overdose first—is a race to the bottom of a party that has raged since the beginning of time. And you are only human, seduced by the release they bring. Tempted by the control they offer. They are beautiful, and they will give you the world—as long as you promise them forever.

But there are two I. Rameys—Isaac, a soccer player thrown into Roxy's orbit by a bad fall and a bad doctor and Ivy, his older sister, whose increasing frustration with her untreated ADHD leads her to renew her acquaintance with Addy.

Which one are you?
Neal Shusterman is the New York Times bestselling author of more than thirty award-winning books for children, teens, and adults, including the Unwind dystology, the Skinjacker trilogy, Downsiders, and Challenger Deep, which won the National Book Award. Scythe, the first book in his latest series, Arc of a Scythe, is a Michael L. Printz Honor Book. He also writes screenplays for motion pictures and television shows. Neal is the father of four, all of whom are talented writers and artists themselves. Visit Neal at StoryMan.com and Facebook.com/NealShusterman.

Jarrod Shusterman is the author of the short story "UnDevoured" in bestselling Unbound. He writes for film and television, and his talents extend to directing films and commercials. He was the story producer on the television movie Zedd—Moment of Clarity, and he and Neal Shusterman are adapting Dry for the screen. Jarrod lives in Los Angeles but enjoys traveling internationally, and is currently studying Spanish. He can be found on Instagram @JarrodShusterman.