Ravenor: The Omnibus: The Omnibus (Warhammer 40,000)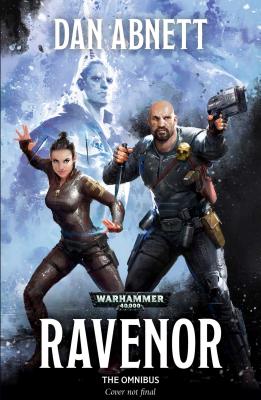 Ravenor: The Omnibus: The Omnibus (Warhammer 40,000)
Inquisitor Ravenor and his followers investigate a daemonic conspiracy that stretches across space and time in three classic novels by Dan Abnett.

In the war-torn future of the 41st millennium, the Inquisition fights a secret war against the darkest enemies of mankind – the alien, the heretic and the daemon. The three stories in this omnibus tell the tale of Inquisitor Gideon Ravenor and his lethal band of operatives, whose investigations take them from the heart of the Scarus Sector to the wildest regions of space beyond, and even through time itself. Wherever they go, and whatever dangers they face, they will never give up until their mission succeeds.

Contains the novels Ravenor, Ravenor Returned and Ravenor Regue, plus three short stories.
Dan Abnett has written over fifty novels, including Anarch, the latest instalment in the acclaimed Gaunt's Ghosts series. He has also written the Ravenor and Eisenhorn books, the most recent of which is The Magos. For the Horus Heresy, he is the author of Horus Rising, Legion, The Unremembered Empire, Know No Fear and Prospero Burns, the last two of which were both New York Times bestsellers. He also scripted Macragge's Honour, the first Horus Heresy graphic novel, as well as numerous Black Library audio dramas. Many of his short stories have been collected into the volume Lord of the Dark Millennium. He lives and works in Maidstone, Kent.