Exactly What to Say (PREMIUM WORKBOOK EDITION): Your Personal Guide to the Mastery of Magic Words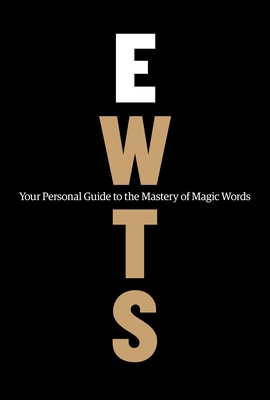 Exactly What to Say (PREMIUM WORKBOOK EDITION): Your Personal Guide to the Mastery of Magic Words
Likely On Our Shelves
Stop Counting Conversations and Make More Conversations Count

The most powerful tool for influencing and persuading others to take action isn't technology: it's your words. The words you speak have the power to create opportunities, empower behavioural change, inspire action, and truly impact the decision making process.

Yet, too few people wield them with real purpose and honed skill.

In this new, expanded desktop edition of international speaker Phil M. Jones's runaway bestseller, Exactly What to Say, you'll learn exactly what to say, when to say it, and how to make it count—and better still, be guided through a framework to make the book your own by crafting tailor made examples for your own unique circumstances.

You'll discover the twenty-two simple and indispensable phrases that can be easily woven into your everyday exchanges, along with three brand new sequences of Magic Words, and increased examples to demonstrate application in both sales and non-sales environments.

Whether you're discovering Exactly What to Say for the first time, or are looking to deepen your word mastery, this beautifully designed hardcover provides you with the tools you need to start changing your WORDS so that you can change your WORLD!
Best-selling author and multiple award-winner Phil M. Jones is highly regarded as one of the world's leading sales trainers. He has trained more than two million people across five continents and fifty-six countries and coached some of the biggest global brands in the lost art of spoken communication. In 2013 he won the British Excellence in Sales and Marketing Award for Sales Trainer of the Year, the youngest-ever recipient of that honor. He has also written a series of best-selling books and developed a number of online training courses that have enrolled tens of thousands of members around the world. Phil divides his time between London and New York.