The Convict Lover: A True Story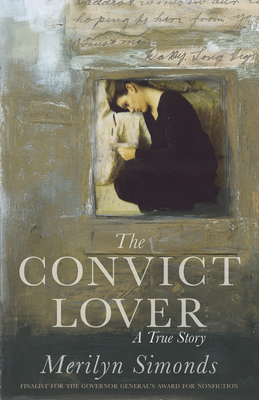 The Convict Lover: A True Story
Unavailable

- Margaret Atwood recently tweeted about The Convict Lover to her 1.74 million followers
- First published in 1996, The Convict Lover was an instant bestseller. A finalist for the Governor General's Award and the Arthur Ellis Award for Nonfiction, it won a Talking Book of the Year Award. It was named one of the year's best books by The Globe & Mail, Quill & Quire, Elm Street, and Maclean's.
- "A tour de force. Simonds' prose is alluring, her historical detective work is flawless . . . What makes The Convict Lover soar off the page, though, is Simonds' ability to probe into the psyches of real people, and to find there imaginative truth." -- The Globe and Mail
- In 2017, Project Bookmark Canada erected a plaque in Garrigan Park, the site of the former quarry, to honor the place of The Convict Lover in Canada's literary landscape.
Merilyn Simonds is the author of 17 books, and her work is anthologized and published internationally. Simonds's most recent fiction is The Paradise Project, a collection of flash fiction hand-printed on an antique press with endpapers made in part from plants in her garden. The experience of producing the collection in both a digital and book-arts edition is the subject of her latest nonfiction work, Gutenberg's Fingerprint: Paper, Pixels, and the Lasting Impression of Books. She lives in Kingston, Ontario.
ISBN: 9781770414471
ISBN-10: 9781770414471
Publisher: ECW Press
Publication Date: 03/13/2018 - 12:00am
On Sale: 03/13/2018 - 12:00am
Pages: 431
Language: English
Categories