The Life and Strange Surprizing Adventures of Robinson Crusoe: The Stoke Newington Edition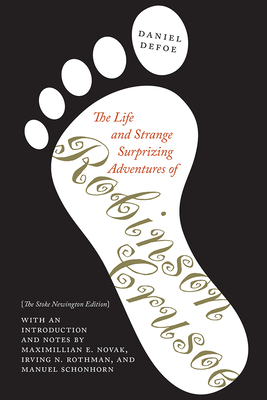 The Life and Strange Surprizing Adventures of Robinson Crusoe: The Stoke Newington Edition
Out of Stock In Store (Click to Order)
Robinson Crusoe, an adventure tale that fascinated such thinkers as Jean-Jacques Rousseau, Karl Marx, Virginia Woolf, and J. M. Coetzee, has been an international best-seller for three hundred years. An adventure tale involving cannibals, pirates, and shipwrecks, it embodies economic, social, political, and philosophical themes that continue to be relevant today. Moreover, the notion of isolation on a deserted island and a fascination with survival continue to be central to countless popular cinema and television programs. This edition of the novel with its introduction, line notes, and full bibliographical notes provides a uniquely scholarly presentation of the novel. There has been no other edition like it.

Published by Bucknell University Press. Distributed worldwide by Rutgers University Press.
MAXIMILLIAN E. NOVAK is a professor emeritus in the department of English at the University of California, Los Angeles. He is the author of Transformations, Ideology, and the Real in Defoe's Robinson Crusoe and Other Narratives: Finding the Thing Itself and Daniel Defoe: Master of Fictions.

IRVING N. ROTHMAN was a professor of English at the University of Houston in Texas. 
 
MANUEL SCHONHORN is the author of Defoe's General History of the Pyrates and Defoe's Politics.