50 Hikes in Eastern Massachusetts (Explorer's 50 Hikes)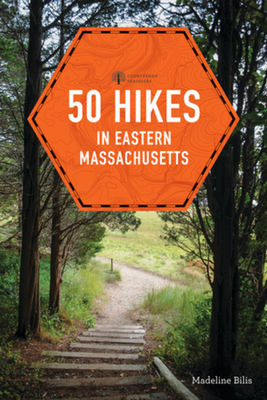 50 Hikes in Eastern Massachusetts (Explorer's 50 Hikes)
Likely On Our Shelves
50 beautiful trails around Boston and the Cape
In this first-edition guide, Madeline Bilis shares her years of outdoors experience in the Boston area, providing 50 hikes for people of all skill and experience levels. While the Berkshires tend to get all recognition when it comes to hiking in Massachusetts, the eastern part of the state is packed with treasures for lovers of the outdoors.
From the rocky ledges of the Blue Hills Reservation to the sandy stretches of the Cape Cod National Seashore, incredible trails and vistas abound in this varied region. In addition to stunning natural views, you'll delight in discovering dozens of small towns, cultural attractions, and historical sites during your adventures around Boston and the Cape.
Hikes include:
Noanet Woodlands
Myles Standish State Forest
Great Island Trail
Middlesex Fells Reservation
Madeline Bilis is a writer and editor. She grew up in Dudley, Massachusetts, and spent summers exploring places like Mount Wachusett, Purgatory Chasm, and the Cape Cod National Seashore. After years of covering New England for Boston magazine, Bilis is now on staff at Travel + Leisure.