Margery Kempe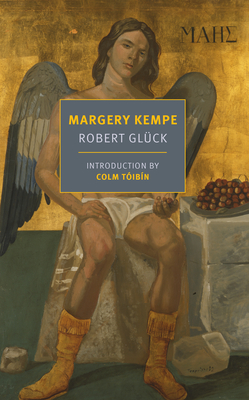 Margery Kempe
Backordered
Lust, religious zeal, and heartache come together in this provocative novel about two infatuations, one between a man and his young lover in the late 20th century and another between a 15th-century woman and Jesus Christ.

First published in 1994, Robert Glück's Margery Kempe is one of the most provocative, poignant, and inventive American novels of the last quarter century. The book tells two stories of romantic obsession. One, based on the first autobiography in English, the medieval Book of Margery Kempe, is about a fifteenth-century woman from East Anglia, a visionary, a troublemaker, a pilgrim to the Holy Land, and an aspiring saint, and her love affair with Jesus. It is complicated. The other is about the author's own love for an alluring and elusive young American, L. It is complicated. Between these two Margery Kempe, the novel, emerges as an unprecedented exploration of desire, devotion, abjection, and sexual obsession in the form of a novel like no other novel. Robert Glück's masterpiece bears comparison with the finest work of such writers as Kathy Acker and Chris Kraus. This edition includes an essay by Glück about the creation of the book titled "My Margery, Margery's Bob."
Robert Glück is a poet, fiction writer, critic, and editor. With Bruce Boone, he founded the New Narrative movement in San Francisco. His poetry collections include Reader and, with Boone, La Fontaine. His fiction includes the story collection Denny Smith, and the novel Jack the Modernist. Glück edited, with Camille Roy, Mary Berger, and Gail Scott, the anthology Biting The Error: Writers Explore Narrative, and his collected essays, Communal Nude, appeared in 2016. Glück served as the director of San Francisco State's Poetry Center, co-director of the Small Press Traffic Literary Center, and associate editor at Lapis Press. He lives in San Francisco. 

Colm Tóibín is Irene and Sidney B. Silverman Professor of the Humanities at Columbia University. His latest book is Mad, Bad, Dangerous to Know: The Fathers of Wilde, Yeats and Joyce.
ISBN: 9781681374314
ISBN-10: 9781681374314
Publisher: NYRB Classics
Publication Date: 03/10/2020 - 12:00am
On Sale: 03/10/2020 - 12:00am
Pages: 192
Language: English
Categories