Claiming Innocence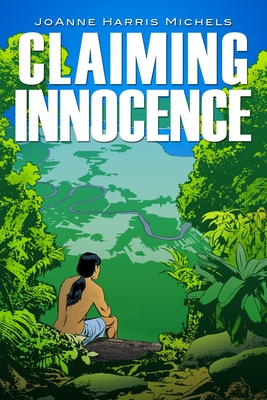 Claiming Innocence
Out of Stock In Store (Click to Order)
Claiming Innocence is like no other book you've ever read. Filled with vivid, memorable characters, it teems with high adventure in times of brutality and duress, offset by strong bonds of love and loyalty. Mark becomes highly adaptable, driven by revenge through times of extreme violence, life on the run, even taking refuge with a tribe of cannibals. Ultimately a feel-good read, this is a page-turner, written with precision, sensitivity, and care.
About the Author
JoAnne Harris Michels is the mother of eight children and twenty-seven grandchildren, and was named California Mother of the Year in 2015. She is involved in humanitarian projects at home and abroad, including Ayuda, which provides dental care in developing countries; The Globe Theater in London; and The Sean Michels School for Special Needs Children in Kenya. She lectures locally for OUR (Operation Underground Railroad), which fights to combat human trafficking, specifically child sexual slavery. She lives with her husband Jerry (her consigliere) in Los Angeles, California, and is currently in the process of publishing her second book, "Moments."
ISBN: 9781644260807
ISBN-10: 9781644260807
Publisher: Dorrance Publishing Co.
Publication Date: 06/13/2019 - 12:00am
On Sale: 06/13/2019 - 12:00am
Pages: 380
Language: English
Categories