A Nefarious Carol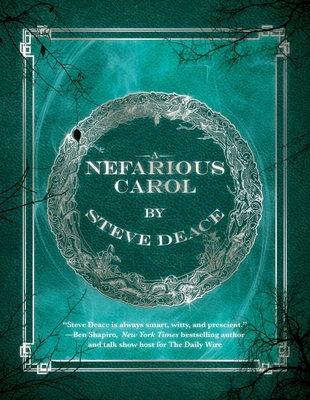 A Nefarious Carol
Out of Stock In Store (Click to Order)
The time has finally come. Confident America has been conquered, Satan prepares to initiate the final stage of his master plan, but it requires a willing partner—will she say yes?

Convinced his demon general Lord Nefarious has successfully conquered America, Satan himself now decides it's time for him to step out of the shadows and complete his master plan. But for it to succeed, he must find a willing partner…

On the run, frightened, and alone, Rae is cornered one fateful night in a rundown motel room by the devil himself. He has a once-in-eternity offer for her—the chance to change the world forever. But to convince her to freely accept it, Satan needs to connect with Rae's past, present, and future to prove to her he can be trusted after all. A showdown for the ages is officially on, and humanity hangs in the balance.
Steve Deace and Todd Erzen team up for the Steve Deace Show each weekday for The Blaze. They both live in Iowa with their wives and children. This is Deace's seventh book he's either written or co-authored, and Erzen's first. Both of them had a background in newspaper reporting before crossing over into broadcasting.