I Like You: A Glow-In-The-Dark Bedtime Book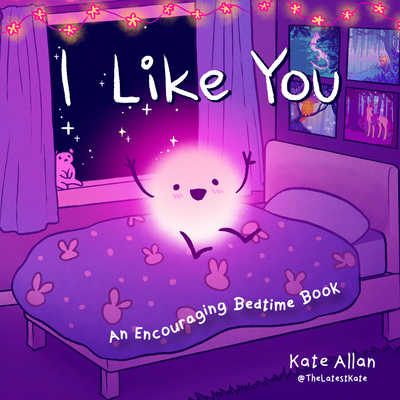 I Like You: A Glow-In-The-Dark Bedtime Book
Pre-Order (Not Yet Published)
Kate Allan has brought comfort and calm to many grownups and is now offering encouraging words to bring a good night's sleep to children with her lovingly affirming board book, I Like You.
This delightful and sweet book will garner smiles, giggles, and many a hug in this one-of-a-kind bedtime read. I Like You will strengthen the bonds between parent and child along with self-esteem boosting reminders that parents love their children through all the ups and downs of life. Kate Allan's trademark art adds whimsy and fun to every page.
This book is also a glow-in-the-dark board book, which adds some extra magic. Give the gift of love to your family with Kate Allan's magical I Like You.