Airboy Archives Volume 5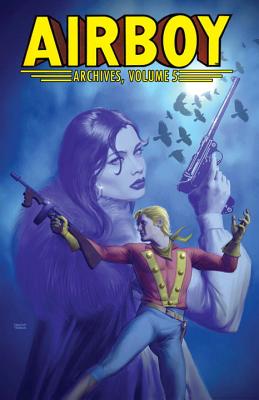 Airboy Archives Volume 5
Unavailable
Airboy, Valkyrie, and Skywolf are back in these high-flying action-adventure tales of the Eclipse Comics series.

Airboy's adventures continue in Afghanistan as he navigates his way between the tribal alliances and the Soviet army. Then in "The Airboy Diary," Davy finds his dad's old journal and discovers the secrets of his father's past as an Air-Fighter in this rip-roaring tale in which Airboy and all of the classic Hillman aviation heroes appear.

Collects the final issues of Airboy, #41–50, the second three-issue Valkyrie mini-series, the one-shot Airboy vs. The Air Maidens, plus an eight-page Skywolf story that has never been published before!
Chuck Dixon is a veteran comic book writer with thousands of titles to his name including a record run on Batman for DC Comics (where he co-created the villain BANE) and seminal work on Marvel's The Punisher. He adapted J.R.R. Tolkein's The Hobbit into one of the most successful graphic novels in publication. He is also the author of the bestselling SEAL Team 6 novels from Dynamite.