The Time Machine and The Invisible Man (Knickerbocker Classics)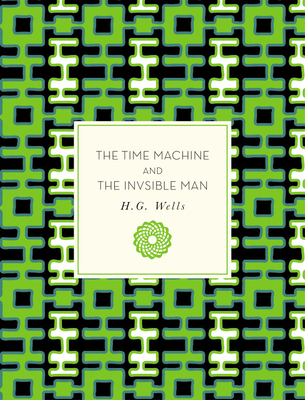 The Time Machine and The Invisible Man (Knickerbocker Classics)
Out of Print
From the "father of science fiction," H. G. Wells, comes two masterpieces of speculative science fiction storytelling: The Time Machine and The Invisible Man.

The former propels the time traveling protagonist to the distant year of 802,701 AD. To his horror, he find only a decaying Earth that is being gradually swallowed by the Sun, and where two strange species--the delicate Eloi and the fierce, subterranean Morlocks--inhabit an eerie dystopia.

The latter offers the mesmerizing account of a bitter young scientist who discovers the chemical secret of invisibility. After using on himself, he embarks on a terrifying descent into crime, obsession, and insanity. Both of these science fiction classics are as chilling as they are thought-provoking. 

Easily required reading for any science fiction or thriller fan, don't wait to enjoy classic stories, especially when they are combined into an elegantly designed, clothbound edition that features an elastic closure and a new introduction.
 
Herbert George "H.G." Wells (1866–1946) was a prolific English writer best known for his timeless science fiction novels, including The Time Machine, The Island of Doctor Moreau, and The War of the Worlds. After winning a scholarship to the prestigious Normal School of Science in London, where he studied biology and helped found The Science School Journal, he became a teacher and embarked on an impressive literary career that resulted in four Nobel Prize nominations. Wells also wrote extensively on politics and social matters and was one of the foremost public intellectuals of his day.
Allen Grove is a Professor and Chair of the English Department at Alfred University. He holds a PhD in English from the University of Pennsylvania and his research and teaching focus primarily on eighteenth-, nineteenth-, and early twentieth-century British fiction.
ISBN: 9781631064203
ISBN-10: 9781631064203
Publisher: Race Point Publishing
Publication Date: 10/01/2017 - 12:00am
On Sale: 10/01/2017 - 12:00am
Pages: 288
Language: English
Categories
Fiction / Science Fiction / Time Travel