Bright Lights, Dark Nights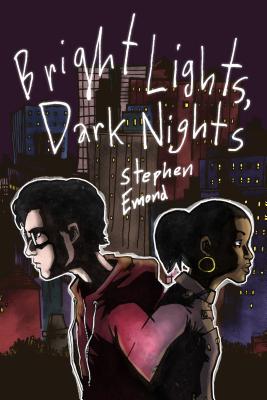 Bright Lights, Dark Nights
Unavailable
A story about first love, first fights, and finding yourself in a messed up world, from Stephen Emond, acclaimed author of Happyface.

Walter Wilcox has never been in love. That is, until he meets Naomi, and sparks, and clever jokes, fly. But when his cop dad is caught in a racial profiling scandal, Walter and Naomi, who is African American, are called out at school, home, and online. Can their bond (and mutual love of the Foo Fighters) keep them together?

With black-and-white illustrations throughout and a heartfelt, humorous voice, Bright Lights, Dark Nights authentically captures just how tough first love can be...and why it's worth fighting for.
Stephen Emond is the creator of the Emo Boy comic series, two illustrated young adult novels, Happyface andWinter Town, and Steverino, a comic strip that ran in his local Connecticut newspaper.