John Wilkes Booth and the Women Who Loved Him (Hardcover)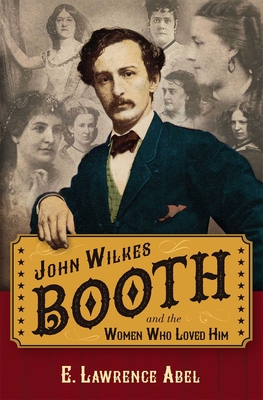 Not Available
Special Order (unlikely to be available)
Description
---
When John Wilkes Booth died—shot inside a burning barn and dragged out twelve days after he assassinated President Lincoln—all he had in his pocket were a compass, a candle, a diary, and five photographs of five different women. They were not ordinary women. Four of them were among the most beautiful actresses of the day; the fifth was Booth's wealthy fianc&eacutee.

And those five women are just the tip of the iceberg.

Before he shot the president of the United States and entered the annals of history as a killer, actor John Wilkes Booth had quite a way with women. There was the actress who cut his throat and almost killed him in a jealous rage. There was the prostitute who tried to kill herself because he abandoned her. There was the actress who would swear she witnessed him murdering Lincoln, even though she was thousands of miles away at the time. John Wilkes Booth was hungry for fame, touchy about politics, and a notorious womanizer. But this book isn't about John Wilkes Booth---not really. This book is about his women: women who were once notorious in their own right; women who were consumed by love, jealousy, strife, and heartbreak; women whose lives took wild turns before and after Lincoln's assassination; women whom have been condemned to the footnotes of history... until now.
About the Author
---
E. Lawrence Abel is a "distinguished faculty professor" and "emeritus professor" at Wayne State University in Detroit. He has joint appointments as full professor in the Departments of Obstetrics and Gynecology and Psychology at Wayne, where he has taught courses on human sexuality for many years. He is the author of over 40 scholarly and trade books and more than 200 peer-reviewed articles and trade magazine articles on Civil War History and on sexual relations, and is a member of the Michigan Civil War Round Table. In the past he has made guest appearances on several national T.V. shows such as The Tom Snyder Show and To Tell The Truth, as well as on many radio talk shows. He is also frequently called upon by the media to discuss his writings (e.g., New York Times, CNBC). In April, 2015, he was a scheduled speaker at the U. S. National Archives on the Lincoln assassination and has since spoken at various book stores.