A Nefarious Plot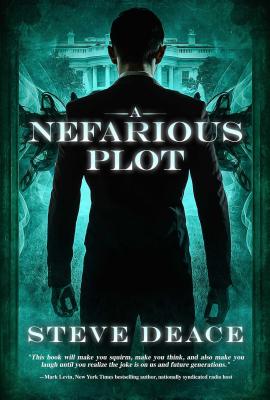 A Nefarious Plot
Unavailable
Who has co-opted the American Dream? The Right? The Left? It may not be who you think it is.
Republican vs. Democrat The Haves vs. the Have Nots Left vs. Right Us vs. Them We believe these are the divisions that are threatening to tear America apart. But what if the culprit isn't a political ideology or a class of people but a puppet master? He's been manipulating us for centuries-and now he's brought us to the brink of implosion. It would take a special kind of sinister to hatch such a nefarious plot against our civilization. Who, or what, would be capable of such a conspiracy? All there is to go on is the cryptic message:
You'll never guess my name.
Steve Deace is a nationally-syndicated radio host heard each weekday in top markets from coast-to-coast. The national media recognize Deace as an influential voice in his home state of Iowa's first in the nation presidential caucuses. He's frequently quoted in the national media on political and cultural issue. Deace has also appeared on all the major cable news networks and writes for the Washington Times, USA Today, and Conservative Review. Deace lives in Iowa with his wife, Amy, and their three children, Anastasia, Zoe, and Noah.
ISBN: 9781618688231
ISBN-10: 9781618688231
Publisher: Post Hill Press
Publication Date: 02/16/2016 - 12:00am
On Sale: 02/16/2016 - 12:00am
Pages: 208
Language: English
Categories