You Are Positively Awesome: Good Vibes and Self-Care Prompts for All of Life's Ups and Downs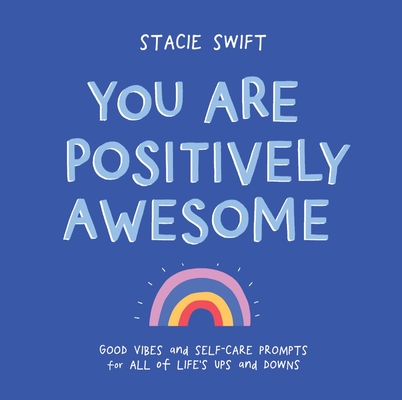 You Are Positively Awesome: Good Vibes and Self-Care Prompts for All of Life's Ups and Downs
Out of Stock In Store (Click to Order)
Sensational Instagram artist Stacie Swift brightens our outlook with sunny artwork, self-care prompts, and real-world wisdom 

When life gets in the way, it's easy to forget to take care of yourself. This book is a much-needed reminder that nobody is perfect and that you deserve kindness—even (especially!) on stormy days. In her trademark style, Swift shares cheerful artwork, self-care wisdom, and journaling prompts to add your own reflections. We all lose our sparkle now and then, but this colorful little book will help you: 
Develop self-compassion and express gratitude
Set boundaries that are kind to yourself and others  
Separate worth from wealth, age, and relationship status  
And shine like the twinkletastic star you are! 
Stacie Swift, mom to three children under four, juggles the demands of freelance work and family while aiming to be the positive voice we all need to hear now and then. To deal with the things millions of people battle through each day, she draws and writes about them and shares them online. Her Instagram following continues to grow daily. She lives near Cambridge, UK.
ISBN: 9781615197262
ISBN-10: 9781615197262
Publisher: The Experiment
Publication Date: 11/17/2020 - 12:00am
On Sale: 11/17/2020 - 12:00am
Pages: 144
Language: English
Categories
Self-help / Personal Growth / Self-Esteem