Oxford Revisited: A City Revisited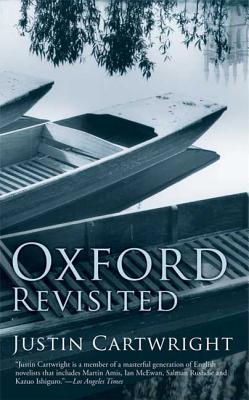 Oxford Revisited: A City Revisited
Oxford is a world-renowned stronghold of knowledge, a lush medieval city dotted with beautiful gardens. But it also has a symbolic meaning well beyond these things. It stands for something deep in our minds - excellence, a kind of privilege, a charmed life, deep-veined liberalism, a respect for tradition. It is an ivory tower: a quiet, thoughtful place, yet one whose scholars and ideas affect us all.
In his attempt to capture the spirit of this cloistered hall, Cartwright has spoken to many leading figures, looked at favorite places in Oxford, subjected himself to an English tutorial - he performed very poorly - attended the Freshers' dinner in his old college, studied various works of art and museums, investigated the claim that dons like detective novels, and reread many Oxford classics. At the same time he has looked at some of the great debates which made Oxford what it is, as well as the most recent debate about funding, which ended in a resounding defeat for the reformers.
He depicts the beauty of this historic city, the landscape of enclosed quads and gardens, and the astonishing collection of buildings. Cartwright concludes that the Oxford myth, while outstripping the reality, is as powerful as ever. This is an enchanting and highly original look at a quiet, cloistered town with a seemingly endless intellectual reach.
Justin Cartwright's novels include the Booker-shortlisted In Every Face I Meet, the Whitbread Novel Award-winner Leading the Cheers, the acclaimed White Lightning, shortlisted for the 2002 Whitbread Novel Award, The Promise of Happiness, selected for the Richard & Judy Book Club and winner of the 2005 Hawthornden Prize, The Song Before It Is Sung, To Heaven By Water, Other People's Money, winner of the Spears novel of the year and, most recently, the acclaimed Lion Heart. Justin Cartwright was born in South Africa and lives in London.
ISBN: 9781596910935
ISBN-10: 9781596910935
Publisher: Bloomsbury USA
Publication Date: 08/11/2009 - 12:00am
On Sale: 08/04/2009 - 12:00am
Pages: 240
Language: English
Categories