Ecosystem Management Instructor's Manual: Adaptive Community-Based Conservation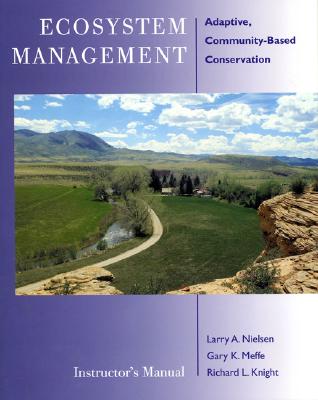 Ecosystem Management Instructor's Manual: Adaptive Community-Based Conservation
Unavailable
The Ecosystem Management Instructor's Manual offers a complete guide for professors interested in using Ecosystem Management as a textbook. It will help to answer many of the questions a teacher might have about incorporating Ecosystem Management into an existing course or designing a new course around it.
The Instructor's Manual begins with an overview of the purpose and philosophy of courses designed around the book, and discusses the overall strategy of the book as well as the book's many features. It offers a detailed explanation of the purpose and content of the landscape scenarios along with an explanation of how to use them. The authors also offer suggestions for supplementing information contained in the scenarios.
In addition, the Instructor's Manual presents a chapter-by-chapter overview of the book with: learning objectives for each chaptermajor points the chapter is trying to makequestions, comments, or concerns that may arise from the chapter material or teaching approachesspecific guidance for conducting each exercise, including how to introduce or conduct the exercise, what to expect from students, desired solutions, and points to be made teaching devices to help illustrate the chaptersample test questionssupplemental web sites.