84, Charing Cross Road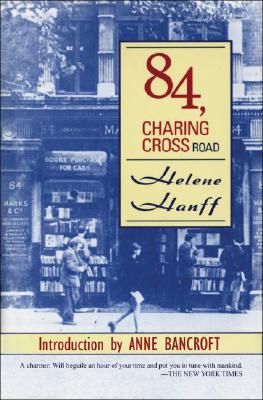 It all began with a letter inquiring about secondhand books, written by Helene Hanff in New York, and posted to a bookshop at 84, Charing Cross Road in London. As Helene's sarcastic and witty letters are responded to by the staid and proper Frank Doel of Marks & Company, a relationship blossoms into a warm, charming, feisty love affair.
Helene Hanff is the author of APPLE OF MY EYE, THE DUCHESS OF BLOOMSBURY STREET, LETTER FROM NEW YORK, Q'S LEGACY and UNDERFOOT IN SHOW BUSINESS. She wrote a number of books for young readers the best known being MOVERS AND SHAKERS and TERRIBLE THOMAS. Born in Philadelphia, Helene lived most of her life in New York City.
ISBN: 9781559211406
ISBN-10: 9781559211406
Publisher: Moyer Bell and its subsidiaries
Publication Date: 07/02/2007 - 12:00am
On Sale: 07/01/2007 - 12:00am
Language: English
Categories