The Sag Odyssey of Rawman Ant.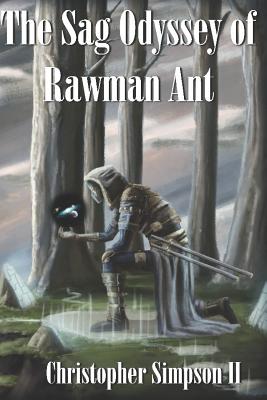 The Sag Odyssey of Rawman Ant.
Out of Stock In Store (Click to Order)
This item may not be available to order. Please call 617-566-6660 for more information.
The Sag Odyssey, an original fantasy following Rawman Ant while he is traveling through space visiting unique planets that the author had created. To understand Rawman Ant's way, you must know that the longer he occupies a planet the more that he becomes free from the planets laws itself ranging from basic gravity to transparencies. Rawman Ant's powers are simply to manifest space itself and to adapt to his surroundings while relying on his spontaneity and duality. The Particons who've been around millenniums before Rawman Ant, have had that much more time to master their abilities and use their powers for universal domination. They've already taken control of planet Ism and are draining it up for their own personal gain. Find out what Rawman Ant must do in order to maintain balance on planet Ism by figuring out how to restore planet Ism back to its natural state and replenishing its resources. The main goal of this passage is to help raise one's awareness of their own self and to enable people to trust and believe in themselves during hard times.