The Binder of Lost Stories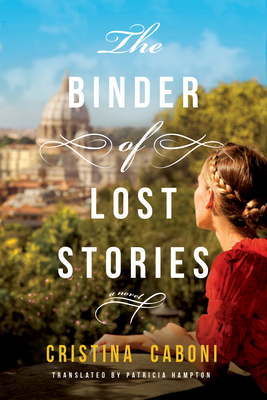 The Binder of Lost Stories
From international bestselling author Cristina Caboni comes an exquisite and engrossing novel of two women, centuries apart, bound by a love of books and a longing for self-discovery.
With her delicate touch, Sofia Bauer restores books to their original splendor. In this art she finds refuge from her crumbling marriage and the feeling that her once-vibrant life is slipping away. Then an antique German edition takes her breath away. Slipped covertly into the endpapers is an intriguing missive, the first part of a secret...from one bookbinder to another.
Two hundred years ago, Clarice von Harmel defied the constraints of family and society to engage in a profession forbidden to women. Within three separate volumes, Clarice bound her own hidden story filled with pain, longing, and love beyond all reason. A confession that now crosses centuries to touch the heart of a stranger.
With the help of book collector Tomaso Leoni, Sofia connects the threads of Clarice's past, page by page, line by line, town by town. She's determined to make Clarice's voice heard. With each new revelation, Clarice is giving Sofia the courage to find her own voice and hope for the future she thought was lost.
ISBN: 9781542000147
ISBN-10: 9781542000147
Publisher: Amazon Crossing
Publication Date: 01/21/2020 - 12:00am
On Sale: 01/21/2020 - 12:00am
Pages: 270
Language: English
Categories