The Paris Orphan
Also Available in Bargain Books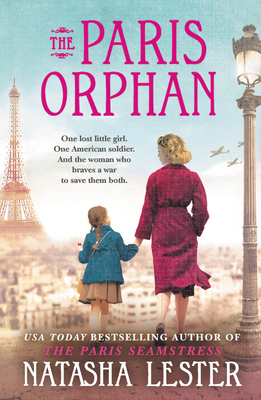 The Paris Orphan
On Our Shelves Now
A "rich and riveting" New York Times bestseller based on the true story of a female journalist who defied all the rules while covering World War II (Publishers Weekly, starred review).
New York City/Paris, 1942: When American model Jessica May arrives in Europe to cover the war as a photojournalist for Vogue, most of the soldiers are determined to make her life as difficult as possible. But three friendships change that. Journalist Martha Gellhorn encourages Jess to bend the rules. Captain Dan Hallworth keeps her safe in dangerous places so she can capture the stories that truly matter. And most important of all, the love of a little orphan named Victorine gives Jess strength to do the impossible. But her success will come at a price...
France, 2005: Decades after World War II, D'Arcy Hallworth arrives at a beautiful chateau to curate a collection of famous wartime photos by a reclusive artist. It's the opportunity of a lifetime, but D'Arcy has no idea that this job will uncover decades of secrets that, once revealed, will change everything she thought she knew about her mother, Victorine, and alter D'Arcy's life forever.
Includes a reading group guide!
"An emotional and sweeping tale set against the backdrop of World War II...Rich detail, compelling characters, and an interwoven dual timeline make this an engrossing read for historical fiction fans." --Chanel Cleeton, USA Today bestselling author of Next Year in Havana
"[A] splendid, breathtaking novel, full of mystery and passion...a must read!" --Jeanne Mackin, author of The Last Collection
Natasha Lester worked as a marketing executive for L'Oreal before penning the New York Times and internationally bestselling novel The Paris Orphan. She is also the author of the USA Today bestseller The Paris Seamstress. When she's not writing, she loves collecting vintage fashion, traveling, reading, practicing yoga and playing with her three children. Natasha lives in Perth, Western Australia.