Rich Girls Lib/E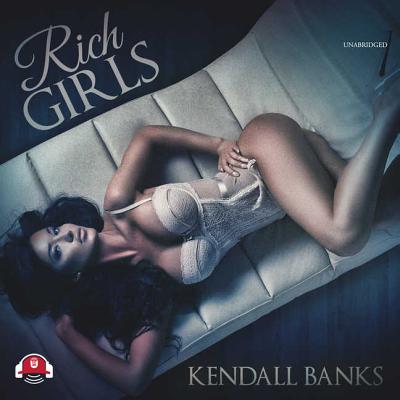 There's an exclusive lifestyle in America where your body, your game, and your good looks all get you paid. These girls become rich girls and are down for whatever it takes to stay on top.
Meet Jewell, a five-foot-four diva who was born with a silver spoon in her mouth and an American Express card in her hand. Sadly, when her bank account turns cold, Jewell resorts to a dangerous, ridiculous scam to maintain her rich girl status.
Meet Nadia, the youngest and least-paid member of her crew. She spends money like crazy to distract herself from the painful reality of being broke. By hook or crook, she will sell her soul to the highest bidder to keep what little cash she has.
Meet Tori, the hustling diva of the West. Vegas hadn't seen such a devilish, by-any-means-necessary chick until she showed up in town, ready to show off her skills of manipulation. Taking the city by storm, she spends her time hustling dope dealers, high rollers, and any man with a thick wallet.
Together, they take the streets of Vegas by storm. Between chasing money, scamming men, and hustling the system, they vow to stay on top. The girls get desperate when chaos strikes, and they come up with a corrupt scheme to certify them as rich girls for life.
ISBN: 9781538528464
ISBN-10: 9781538528464
Publisher: Urban Audiobooks
Publication Date: 06/05/2018 - 12:00am
On Sale: 05/08/2018 - 12:00am
Language: English
Categories