Two Brothers, One Tail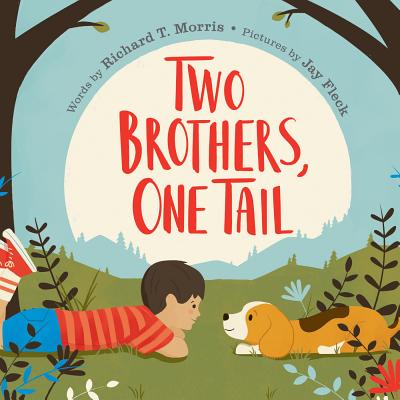 Two Brothers, One Tail
Order Online (Out of Stock In Store)
"A gentle and loving illustration of the absolute bond between a boy and his canine buddy." -Kirkus


A sweet and charming picture book about the unending love between a boy and his dog.

Two brothers, two hands
Two brothers, four paws
Two brothers, ten fingers
Two brother, ten claws

With simple rhyming text by Richard T. Morris and charming illustrations from Jay Fleck, Two Brothers, One Tail is a heart-warming story about a boy and his brother, who just happens to be a dog. Perfect for fans of Bad Dog, Marley and Harry the Dirty Dog!
Richard Morris is the author of Sheep 101, Bye-Bye Baby! and This Is a Moose. He is also a regular contributor to Ellen Potter and Anne Mazer's Spilling Ink creative writing blog. He lives in New Jersey with his family.

Jay Fleck is a Shorewood, IL based illustrator and picture book author. He's the illustrator of Double Take! by Susan Hood, Black Belt Bunny by Jacky David, Everything You by Elizabeth McPike, and Flo by Kyo Maclear, as well as Tilly & Tank which he also wrote. He lives with his family south of Chicago, which he believes is the best city in the world.