Ganar el Perú: Historia de una conquista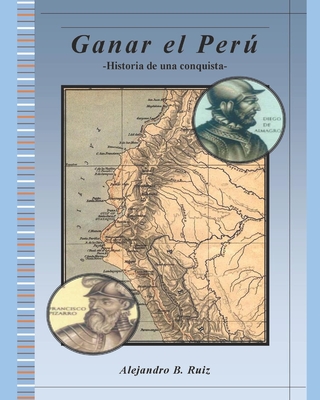 Ganar el Perú: Historia de una conquista
Out of Stock In Store (Click to Order)
This item may not be available to order. Please call 617-566-6660 for more information.
El 15 de noviembre de 1531, en la ciudad de Cajamarca, Atahualpa, ltimo rey inca independiente, cae en poder de un grupo de espa oles capitaneados por Francisco Pizarro.Pizarro, que lleva casi treinta a os en el Nuevo Mundo y ha sido nombrado gobernador de un territorio ignoto que a n debe conquistar, est a un paso de alcanzar la cima de su poder personal, culminando as un incre ble periplo donde la fortuna, la traici n, el coraje, la lealtad, la familia, la ambici n o las luchas de poder son algunos de los perfiles que van trazando su historia vital y la Historia de la conquista espa ola de Am rica: una Historia que se propaga m's all de su propia existencia y que impregna la de todos aquellos que compartieron el sue o de la fama, la honra y la riqueza.Dotada de una estructura narrativa peculiar, Ganar el Per es una novela que, sobre los cimientos de una cultura colosal que se desmorona, narra el devenir de la nueva realidad americana, realidad que, a partir de ese momento, tendr por est mulos el oro, la cruz, la espada y la ley.
ISBN: 9781522041276
ISBN-10: 9781522041276
Publisher: Independently Published
Publication Date: 08/08/2017 - 12:00am
On Sale: 08/08/2017 - 12:00am
Pages: 754
Language: Spanish
Categories