Something Blue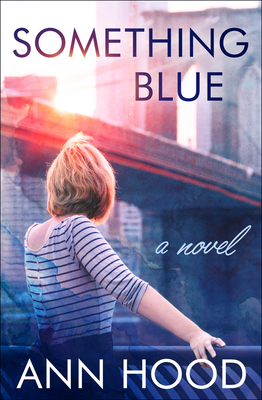 Something Blue
Out of Stock In Store (Click to Order)
College friends Lucy and Katherine reunite as adults--and build a new friendship as changed women
Katherine shows up at Lucy's Manhattan doorstep having run away from the marriage altar. Lucy isn't thrilled to see her former sorority sister--her own life as a children's book illustrator is complicated enough, especially as she may be falling out of love with her boyfriend. Along with Lucy's oddball best friend, Julia, the women tackle the complicated challenge of being young, lost, and in search of life in New York City.
Something Blue is a heartfelt but never sentimental modern classic, capturing three women on the verge of the future, still figuring out the past, and trying to solve the present all at once. A novel that addresses friendship, ambition, and love head on, Something Blue and its three heroines head in surprising directions in their search for meaning.
Ann Hood was born in West Warwick, Rhode Island. She is the author of the bestselling novels The Knitting Circle, The Red Thread, and The Obituary Writer. Her memoir, Comfort: A Journey Through Grief, was named one of the top ten nonfiction books of 2008 by Entertainment Weekly and was a New York Times Editors' Choice. Her other novels include Somewhere Off the Coast of Maine, Waiting to Vanish, Three-Legged Horse, Something Blue, Places to Stay the Night, The Properties of Water, and Ruby. She has also written a memoir, Do Not Go Gentle: My Search for Miracles in a Cynical Time; a book on the craft of writing, Creating Character Emotions; and a collection of short stories, An Ornithologist's Guide to Life. Her essays and short stories have appeared in many publications, including the New York Times, the Wall Street Journal, the Atlantic Monthly, Tin House, Ploughshares, and the Paris Review. Hood has won awards for the best American spiritual writing, travel writing, and food writing; the Paul Bowles Prize for Short Fiction; and two Pushcart Prizes. She now lives in Providence, Rhode Island, with her husband and their children.