The Protektor's Reality: A Trials of Terrara Vikos Prequel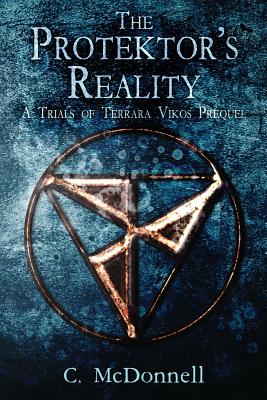 The Protektor's Reality: A Trials of Terrara Vikos Prequel
Out of Stock In Store (Click to Order)
This item may not be available to order. Please call 617-566-6660 for more information.
Lucian Gallager carries the weight of the world on his shoulders. Not only is he the future leader of the Realm, but also the next great Protektor. While his part is to aid in the defeat of the Seeker - the biggest evil in Terrara Vikan history - the odds are not in his favor. The old Seeker's spirit, a demon by the name of Miles Bianchi, has been tormenting his family for years, and now, Miles has even claimed Lucian's younger brother as his servant.With a bright future as his father's successor as Head Doctor of the Realm, Barlow James Kalen's world is shaken when the Seeker throws him into the middle of the struggle for control. The Seeker wants to make a deal, and it may be too tempting for Barlow to turn down.Both men's lives have been founded on Gallager creed: Keep faith. But as their determination is tested time and time again, each must decide for himself...How far will they go to protect the ones they love?
ISBN: 9781503205277
ISBN-10: 9781503205277
Publisher: Createspace Independent Publishing Platform
Publication Date: 11/25/2014 - 12:00am
On Sale: 11/25/2014 - 12:00am
Pages: 312
Language: English
Categories