'Round Midnight: A Novel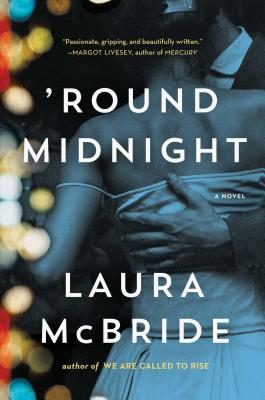 From the author of We Are Called to Rise comes a novel about the interconnected lives of four women in Las Vegas, each of whom experiences a life-changing moment at a classic casino nightclub.

What is it about the Midnight Room?

In a choreographic tour de force, Laura McBride twirls four women through a Las Vegas nightclub, turning their separate lives into a suspenseful, intricate dance of mothers, daughters, wives, and lovers.

The One Who Falls in Love: June hires a charismatic black man to sing at her club, but her fast-paced lifestyle runs aground as racial tensions mount.

The One Who Gets Lucky: Honorata leaves the Philippines as a mail-order bride, then strikes it rich in the Midnight Room.

The One Whose Heart Is Broken: Engracia finds bad luck in the Midnight Room and becomes enmeshed in Honorata's secrets when she confronts a man with a gun.

The One Who Always Wondered: Coral struggles with her mysterious past until a desire to help Engracia steers her to the Midnight Room.

Wise and heartbreaking, jubilant and loving, 'Round Midnight is about the intensity and intimacy of four women's lives, lives that are connected by secrets, courage, tragedies, and small acts of kindness. This brilliantly conceived, passionately written novel will resonate long after you turn the final page.
Laura McBride lives in Las Vegas and teaches composition at the College of Southern Nevada. She is the author of the novels We Are Called to Rise and In the Midnight Room.
ISBN: 9781501157783
ISBN-10: 9781501157783
Publisher: Atria Books
Publication Date: 05/02/2017 - 12:00am
On Sale: 05/02/2017 - 12:00am
Pages: 384
Language: English
Categories