A Dog Called Jack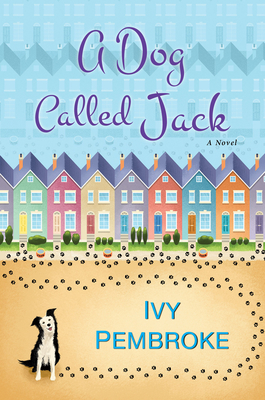 Every street should have a dog like Jack. And every abandoned dog should find a new family like the residents of Christmas Street—a group of people who just might need Jack as much as he needs them . . .

All day, he trots happily between the terraced houses, receiving treats and toys, offering a tail wag or lick in return. For Sam, a widower recently returned to London, Jack is Christmas Street's unofficial welcoming committee. For Sam's young son, Teddy, the small, scruffy mutt is much more than that—he's a confidante and Teddy's much-needed and so far only friend.

But other neighbors also rely on Jack for company, including Bill, the street's oldest, grumpiest resident. Bill remembers when everyone knew and looked out for each other. Now, people live side by side for years, scarcely interacting. Jack—with some help from Sam and Teddy—is starting to change all that.

After a bumpy start, Jack helps forge a bond between Teddy and the girl next door, and he's the unlikely connection between Bill and artist Max, who lives with his husband, Arthur. He's also an approving witness to the secret relationship between two teenagers from very different backgrounds, and to Sam's tentative flirtation with Teddy's teacher. After all, Jack, with his willing and open heart, knows how much happier these humans could be if they, too, took the time to connect with one another.

Warm, witty, and as irresistibly charming as its canine hero, A Dog Called Jack is the uplifting story of an ordinary street and the extraordinary dog bringing all its inhabitants together.
Ivy Pembroke is a law professor who specializes in copyright and trademark law, with a focus on fanfiction. She splits her time between Mississippi and her home state of Rhode Island.
ISBN: 9781496720955
ISBN-10: 9781496720955
Publisher: A John Scognamiglio Book
Publication Date: 01/29/2019 - 12:00am
On Sale: 01/29/2019 - 12:00am
Pages: 320
Language: English
Categories