Etta and Otto and Russell and James: A Novel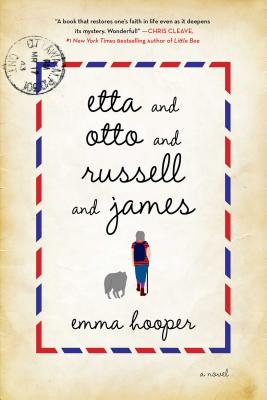 Etta and Otto and Russell and James: A Novel
A gorgeous literary debut about unlikely heroes, lifelong promises, and last great adventures.

Otto,

The letter began, in blue ink,

I've gone. I've never seen the water, so I've gone there. Don't worry, I've left you the truck. I can walk. I will try to remember to come back.

Yours (always),

Etta.

Otto finds the note left by his wife in the kitchen of their farmhouse in windswept Saskatchewan. Eighty-three-year-old Etta will be walking 3,200 kilometers to see the ocean, but somehow, Otto understands. He took his own journey once before, to fight in a faraway land.

With Etta gone, Otto struggles with his demons of war, while their friend Russell initially pursues the woman he has loved from afar.

And James—well, James you have to meet on the page.

Moving from the hot and dry present of a quiet Canadian farm to a dusty, burnt past of hunger, war, and passion, from trying to remember to trying to forget, Etta and Otto and Russell and James is an astounding literary debut about friendship and love, hope and honor, and the romance of last—great—adventures.
Raised in Alberta, Canada, Emma Hooper brought her love of music and literature to the UK, where she received a doctorate in Musico-Literary studies at the University of East-Anglia and currently lectures at Bath Spa University. A musician, Emma performs as the solo artist Waitress for the Bees and plays with a number of bands. She lives in Bath, UK, but goes home to Canada to cross-country ski whenever she can. She is the author of Etta and Otto and Russell and James and Our Homesick Songs.
ISBN: 9781476755670
ISBN-10: 9781476755670
Publisher: Simon & Schuster
Publication Date: 01/20/2015 - 12:00am
On Sale: 01/20/2015 - 12:00am
Pages: 320
Language: English
Categories